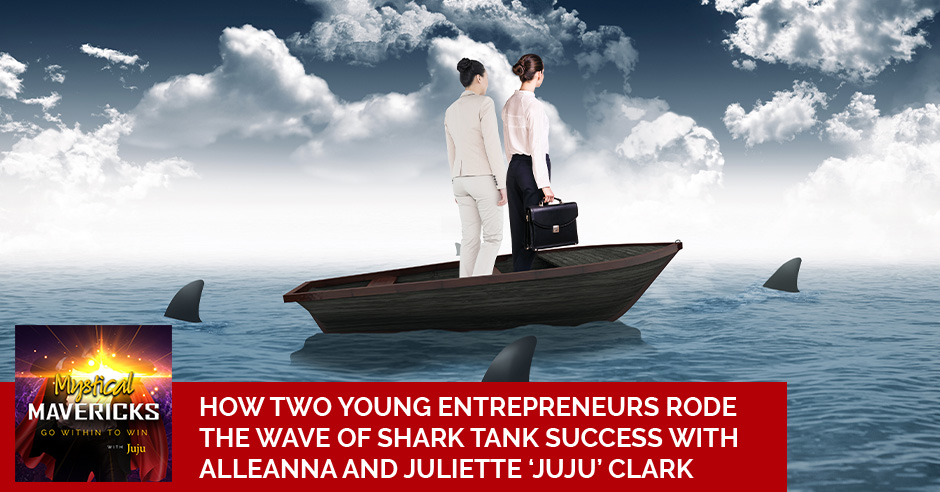 Age is just a number when it comes to entrepreneurship. That is why it did not stop Alleanna and Juliette 'Juju' Clark from starting a business at the age of 18 and 22 years old. What is more, they became victors in Shark Tank with their water sport product, Tandem Boogie Board. Find out how they made it all happen as they sit down with Oma to share their incredible story. They let us in on how their family inspired them to become entrepreneurs, how they are mixing business and life, and what made them join Shark Tank. For those who wish to take their business to the next level, Alleanna and Juliette then impart some advice on pitching, looking for investment, getting a deal, and founding the business. Follow their journey in this episode and get inspired to ride the wave of success.
—
Listen to the podcast here:
How Two Young Entrepreneurs Rode The Wave Of Shark Tank Success With Alleanna And Juliette 'Juju' Clark
We have an exciting wave to ride on this episode. We have two incredible girls, the TANDM girls, with us in this episode. They are phenomenal. They were on the set of Shark Tank and not only did they swim with the sharks but they've also got a deal with Robert and Daniel. Two sharks in one setting. We are excited to bring them on to the show so they can share their wisdom, inspiration and how it was on the set of Shark Tank. We together will discover those two magnetic beings of light and creativity.
They are from California. They are a local family of entrepreneurs that made waves on national television. We have Alleanna and Juju joining us. They are amazing. Can you imagine starting your business at the age of 19 and 22 years old? The Clarks convinced two investors on the popular series Shark Tank to take a bite out of their patented invention, the Tandem Boogie Board. Welcome, Alleanna and Juju. We are so excited to have you here on the show and share your wisdom with the world.
—
Bonjour, young and amazing entrepreneurs. How are you Alleanna and Juju Clark? You jumped out of the wave of the Shark Tank. This is a proud moment for all of us to be watching you, hearing from you, and getting to your wisdom and inspiration for all entrepreneurs, not only the ones that want to make it on Shark Tank but those who are thriving in the wave of success. I am so excited and inspired by you, the young and old souls that you are. How are you?
We are great. Thank you for having us. We are so excited to talk to you and we are super happy to be here.
I am thrilled. We have a few questions and we are just going with the flow of a higher wave of consciousness because that's what you are. You are making those decisions. It's almost as if you broke through those old patterns that we had in the past from being entrepreneurs to refreshing and resetting what it means to be an entrepreneur now.
We are going to talk about you and your success on the set of Shark Tank. You've got a deal with Robert and Daniel. What a proud moment for you and your parents to be able to live the American dream and make the impossible possible. In this pandemic, you saw an opportunity. What was your main inspiration to become an entrepreneur at such a young age and how did the Tandem big wave idea come about?
We always looked up to our parents. They were entrepreneurs ever since we were kids because they wanted to spend more time with us. Having that example as we grew up when we were little, it was always a goal for us too to become entrepreneurs because we saw how much it benefited our parents that they were able to come up with their own fresh ideas, be able to be agents of their own business, allow us to spend more time together as a family. That's why our product is like a combination of that because it is our own business idea and it's also a way that we can all spend time together. We wanted to share that with others as well.
Alleanna, do you have anything to add?
Don't hold back. Let everything that you're about shine through. Click To Tweet
Yes. Us, wanting to be able to make decisions and lead our business in a way that was our own is what inspired us. Doing them with our family is something that is special because we are all close. We think that when you are close with your family, it then radiates out to the wider community because we are all one big family.
You said the magic content here, the magic wisdom. You said we are one big family. It's unity, love and family. You shared it already but can you maybe share what your mission statement is, and then maybe share a little bit extra why?
The idea behind Tandem Boogie is to have two people ride a wave together, and where that comes from was from us always doing things together as a family. We wanted to make it possible for anyone to be able to catch a wave no matter your ability or background and then also for people who love the ocean to bring out their loved ones. That is the idea behind it, and that's what we have been able to see. People who have never caught waves before are being able to go out there, have a great time and build relationships with their loved ones and with people they have never met before. That's what motivates us.
The ocean is such a beautiful place. It's such a beautiful part of nature but it's also very scary and intimidating for a lot of people, depending on their background. They may not be comfortable in the ocean. For me, there was a time in my life where I had spine surgery and I was not as mobile as I was before. Getting back in the ocean was pretty intimidating for me, so a lot of the value of Tandem Boogie is also getting rid of that barrier of people who want to have fun in the ocean with people that maybe their friend is uncomfortable in the ocean but they want to have those experiences of catching a wave. Tandem Boogie gives them the opportunity to do that.
You truly had this crisis in your life and despite a lot of pain that you probably went through, you also saw an opportunity within this pain. This is such an incredible message that you are sharing with the world because there are a lot of people who are going through things in their life and they are making excuses but you are riding the wave of success despite any challenges in your world. That's what the success of an entrepreneur is all about. You were on the set of the most favorite and powerful show in the history of business. What was your experience on Shark Tank and what pitching advice would you give to the ones who are looking for an investment and funding for their business?
Going on Shark Tank was a great way that we were able to find our public speaking the way that we found it to be good for us because that was a way to jump right in and get that experience. The big thing that we learned, which is what found us our success, and what helped us get onto Shark Tank and show our business in a way that got us a deal, is that when we went up there, we were our true, authentic selves and had fun. It's a lot easier to talk about your product in a way that gets people excited about it if you yourself are enthusiastic about it. When we pitched to Shark Tank the first time, we were super excited to show our product to the producers, and I think that came through.
When we were writing our pitch, it wasn't that we had to think of the perfect things to say. A lot of the things that we said in our pitch were things that we already said throughout talking about our business in general. It came from us and what we value in our company. That is the main thing you want to have come out, especially when you only have a short time to talk about your business and have that so-called elevator pitch. Don't hold back and let everything that you are enthusiastic about shine through.
Juliette wrote the bulk of our pitch. What we did was reflect hard on why we do what we do and what stands out about it. From that, it came out. After that, it was practice. We would practice for ourselves and our family members all the time. It wasn't easy at first but that is normal and us supporting each other is also a very big part of it.
That's such powerful and pure wisdom. You said the why, the practice and the support. Those are the true keys to success. Thank you for showing up in your truth and sharing with the world those keys because they are very important. They are not an option. Do you have any success habits and/or a philosophy that you could share with aspiring entrepreneurs? It's something that you might do every day or maybe read. What do you do to get you to that mindset?
We talked about this. One of the biggest waves is setting goals. I think that comes through for us as students. We are still in that habit of finding out what we need to do each day and to achieve it. From that, it's planning out, setting benchmarks, goals, and timelines for yourself, and then fine-tuning the steps you need to take to get there.
It also helps to be part of a team and our family. Having that support system that everybody is here for each other and we all want to work towards the goals that we have together. We can go on our own paths to pursue different sectors of the business but we are all ultimately here to support each other, which is a really good framework to have for a business and life in general. We are all here knowing that we can dream big and that no matter what, we can get it done because we believe in ourselves and each other.
It's about setting goals and teamwork makes the dream work. What I love about you girls is that you don't see the separation between business and life.
Our business is our life.
When we spend time with our family to have fun together, it's family time but we will find a way to bring our business to it because that's what we love to do in general. It's almost like any time we come home to be with our whole family, it also ends up being a time where we get to work together. They go hand in hand.
How old are you? Can you say that up in the air? People are going to be asking me and they are going to want to know and for inspiration.
I'm 22.
Having your product so close to your heart makes it easier to believe in it. Click To Tweet
I'm nineteen.
You are full-time students. I'm sure you are very good students and an overnight success. How do you maintain your beingness and being a kid? It must be challenging.
Some things that people will always say about our parents too is that they act so young, in the way that we are always having fun. That also translates into our business, too, because our product is something that's super fun and all the work that we do, even though it's challenging and we are working hard, it is also the thing that we thoroughly enjoy. What we study in the school are things that we enjoy and the extracurriculars that we do are a lot of fun for us. Meeting people with those shared values and interests too even though it's hard work, that's where we find the most joy as well.
We do go to a university and there are so many ideas circulating around the university all the time. A lot of our friends are trying to disrupt industries and make changes. Being around that inspires us. Our friends and classmates inspire us. We try to find cohesion in our lives. The fact that we are students and we are doing these assignments, we want to frame them in a way that works for our business. When we have fun, it includes being together, which then strengthens our relationship, and then translates into a better business. It all went together and work out.
It's the big wheel and you are in the center of the wheel expanding your rays of creativity and mysticism because you girls saw an opportunity in the midst of a crisis. I have never seen a crisis like this in my entire life, the pandemic, and you were in quarantine. Isn't that what happened? You were in quarantine when you made the decision.
Yes. At the beginning of 2020 is when we initially decided that we were going to go to Shark Tank. By the time quarantine happened, we were like, "Now we have to kick it into high gear." We had this opportunity to all be together for a while. We were privileged enough not to have big worries happen. We know the pandemic affected a lot of people deeply but we were able to keep safe and keep together, so we were thankful for that. We wanted to use that time then to work on this thing. It does get busy being a student. We do all have other things going on so utilizing that time as an opportunity made a big difference.
That's a huge moment, teaching and massive wisdom. I'm going to ask Juju first. What would you say are the three top skills needed to be a successful entrepreneur?
What we were talking about before in setting goals translates to those skills of being able to be aware of your strengths and knowing what you can do and not being afraid to have those big dreams. Trying out for Shark Tank was scary. There are thousands of people in this one audition and you don't know what's going to come out of it but it's about trusting yourself, your idea, and putting that at the forefront of what you do, and having it be who you are. The fact that our product is so close to our hearts and to who we are as a family as well makes it easier to believe in the product. Having trust in yourself, your product, and working hard to achieve those goals will get you to where you want to be.
How about you, Alleanna?
Another big skill that comes with it is having a level of detachment in a way. You have to be able to detach from your own way of thinking to bring in others to get advice and delegate tasks to the people that support you and from the results as well. Sometimes things aren't going to go exactly what you think. It's very unpredictable. It is using that skill of being able to handle whatever comes your way, whether that's an opportunity or a difficulty. When there was quarantine and we have an outdoor product, how do we fix that? That is another big skill.
You touched my soul because you are speaking here as a yogi master. Honestly, this is what I see. I see that you are yoga philosophy masters because you talk about non-attachment and very few, especially at your age, understand what you said. You said non-attachment is a key to success. It's not having to attach yourself to preconceived ideas or even results. You said not to get attached to any outcome so you can amplify and grow. You are very impressive young ladies because few humans in the world of business understand those principles that are powerful to practice and to live by, so thank you for sharing this. This was very magical and beautiful.
You are swimming with the sharks. It must be surreal. You are creating a reality outside of the matrix. You are defining your success, not in the matrix but outside of it. What is your best advice for a young entrepreneur who has not yet gotten into that jump of the mindset of success? Someone who is your age, 19, 20, 21, or 22, who is like, "I have an idea," but maybe don't have the confidence to get started. What would you tell them?
Especially from going to a large university, something that I have seen in our society, in general, is that it's easy to get caught up in what other people are doing. Where we go to school, there's this culture of what's called impostor syndrome, where people feel like they shouldn't be among all these other high-achieving students and people may feel that way in other areas of life as well. Sometimes, it's easy to get caught up in that.
When you are comparing yourself to other people and looking at what other people are doing, it's easier to get trapped in that mindset. When you look into yourself and find what makes you unique, special, and understand that you have so much to offer, and what you are passionate about and what you want to do is something worth seeking and something that people want you to bring out.
Thinking about if we had shied away from our idea how much people wouldn't be able to use our products and benefit from it, it's crazy to think that we were able to go for it. Knowing what makes you happy will make other people happy as well and that the titles or achievement people have doesn't matter. What makes you special is what you are able to do. You can come from anywhere and make something special.
I have chills. I listen to you and there's pure chill and goosebumps all over my body because you two are speaking the truth. That makes me so happy. This moment is divine. Alleanna, what do you have to say about that? Can you add in a little bit?
What you're passionate about and what you want to do is something worth seeking. Click To Tweet
Another thing that is also in our society too is that you have to go to a certain university to be successful. There are these certain pathways that you should go on to reach certain goals. We value our education but education can come from other places as well and are sometimes a more valuable education system that is put in place. Someone that is in tune with their community knows what they need best and they are the ones that will best serve their community. That is something that's important to remember in a time when people may feel like they don't have a lot to offer because that's what society is telling them.
It's important to know that it is not true. You, as someone who lives a unique life, get to be the agent that's communicating with your family and the community around you. That is how you get the education of how to best serve people and that is something that's important to remember, especially because we are so conditioned to think that our success is based on the title or the job we have, which is not true.
You truly embody what this show is all about. I shared with you what I feel about school. You don't want to know. What you said to us is like nature. When you have your community, and your heart and soul fulfilled in your calling or sole purpose, which you two have, you are doing it. What you are doing is that you give us, and you give others permission to remember who they are. You are very special, gifted and so talented. I'm proud to host you. In the universal wave of Alleanna and Juju, what's the next big wave for the future of TANDM?
From Shark Tank, we were Tandem Boogie, and now, we are rebranding as TANDM. Our surf products like our boogie boards or surfboards are TANDM Surf. This summer of 2022, we are developing a mobile application and that is going to be called TANDM. We are really excited about that because we are starting development now, so it will be a little while. The idea behind that is to connect people who want to Tandem Boogie.
It's to connect friends who maybe have been separated for a while because of the pandemic to do activities together and continue to build their friendships, and hopefully, move on from there. We are excited about the next steps and ultimately, we want to continue to build friendships, do things together, and then build communities from that.
When we went on Shark Tank with one board that was our product and then after the fact, we came to the conclusion that this was a product but there was a larger business at hand, which came from our mission and what we wanted to. We wanted to make that bigger and better to have more opportunities to fulfill that mission.
We go to school for technology. It's something that we have been studying and we are hoping to be able to apply what we have been learning to this.
You are in alignment. I'm excited because we don't meet a lot of beings that are in alignment so soon in their life. Some people never get there. Some people get there along the way, which is all great. There are all these paths that are fantastic. We are all on a path. You are examples or role models. The application is something that could take over the world. That's what I'm seeing. You are going to take over the world defining what success and entrepreneurship are all about in the new world, which is a totally different shift of consciousness that we are living.
You are enlightened. That's what I'm seeing. I want your message and your beautiful faces to take over the world and I will do everything I can to make sure that I get a little part to help you get there no matter what it is because riding on your wave of TANDM Surf is exceptional. The world is about to change its frequency in a different wave and ride the wave of happiness, relationship, connection and family.
This application that you are about to burst and birth is something that is so needed in the world now and beyond because it can even take Facebook. You can be those agents of change and disrupt the old. I'm so proud that you are here. We are going to have such great content for an incredible article. I'm excited. Thank you so much for being with us in this episode. I send you lots of light and love, and I know that your wisdom is going to change life as it is. Alleanna and Juju, much love.
Thank you so much for having us.
—
For the wisdom of this episode, Alleanna and Juju shared with us that even though, despite what's going on in the world or this pandemic, there is still a possibility. They made the impossible possible. The American dream is still possible. You discover along the way powerful skills for success into achieving what it is that you are here to do. They were sharing with us the excitement, passion, and importance of setting goals and being aware of your own strengths. Be yourself. Trust yourself in the process. Trust in your nation, your brand but also trust in yourself, your abilities, talent and innate gifts.
Alleanna blew me away. She shared that there was one philosophy that she goes by and it was very yogic. It was the power of non-attachment. She said when you practice non-attachment, you are not attached to the outcome, therefore, you can expand and grow beyond what you think, beyond thoughts and the mind. You can make that quantum jump, if you will, to create a reality of abundance.
The two of them shared that it is possible because they are doing it. They are taking the actions but also working from within. That is what this show is all about. When you read this blog, you get empowered by those transmissions of wisdom. I am inviting you to step into your dream and create your reality of freedom that you are worthy of living your dream not just with purpose but on purpose.
I am inviting you to join our mystical entrepreneurial tribe that is on Facebook, The Mystical Mavericks, so we can all ride the wave of the new world, which is the enchantment. It's a privilege to be here walking as a resident of this new world. You, my friend, are the agent of change. That's what you are. You are a warrior of change despite the old paradigm. I am welcoming you. I send you lots of love and light. I will see you soon on the next episode. With lots of love and light. Thank you so much for reading.
Important Links:
About Juliette 'Juju' Clark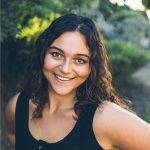 I was the first 18 year old CEO to pitch a surf company to Shark Tank and demonstrate my initiative and leadership through entrepreneurship. My unique combination of analytical and creative thinking makes me a driven student in both data science and business, and I'm interested in consulting, education, data science, and project management. My experience of overcoming spinal fusion surgery and paralysis have shaped me into a positive, strong, and determined individual who values inclusivity and unity. I enjoy playing sports like water polo and pickleball as well as instruments like piano, cello, and guitar, and I love getting boba with friends.
Founded by the California-based Clark family of five in 2020, Tandem Boogie manufactures bodyboards and surfboards designed so that two people can experience the fun of the ocean together. With Tandem, the Clarks want to make life on the water a community affair for everyone, even those who thought catching waves wasn't for them. An answer to the challenge of picking up surfing on the fly, the Tandem Boogie surf experience allows anyone to quickly and easily catch a wave. Learn more, find your board, and start making every wave a "party wave" at
www.tandemboogie.com
.
Juliette and Alleanna both attend the University of California-Berkeley where they study data science, computer science, and business management. Juliette is CEO, and Alleanna is the Community Manager.